Seminars for 2018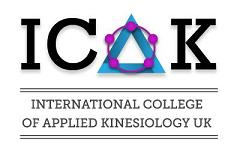 ICAK-UK presents:
The New Fundamentals of Applied Kinesiology - an EIGHT WEEKEND accredited Course of foundational material approved by the International College of Applied Kinesiology—ICAK
Commences September 2018
This course is an exciting new opportunity to learn the fundamentals of Applied Kinesiology (AK). The course focuses initially on muscle testing skills and builds on a monthly basis to look at all apsects of visceral, metabolic and stomatognathic dysfunction. The course will allow you to integrate AK easily and progressively into your existing practice.
Click here for full details
(please note that these courses are only open to practitioners with a minimum 3 year undergraduate degree in a medically oriented profession e.g. medical doctor, dentist, chiropractor, osteopath, physiotherapist etc).
---