---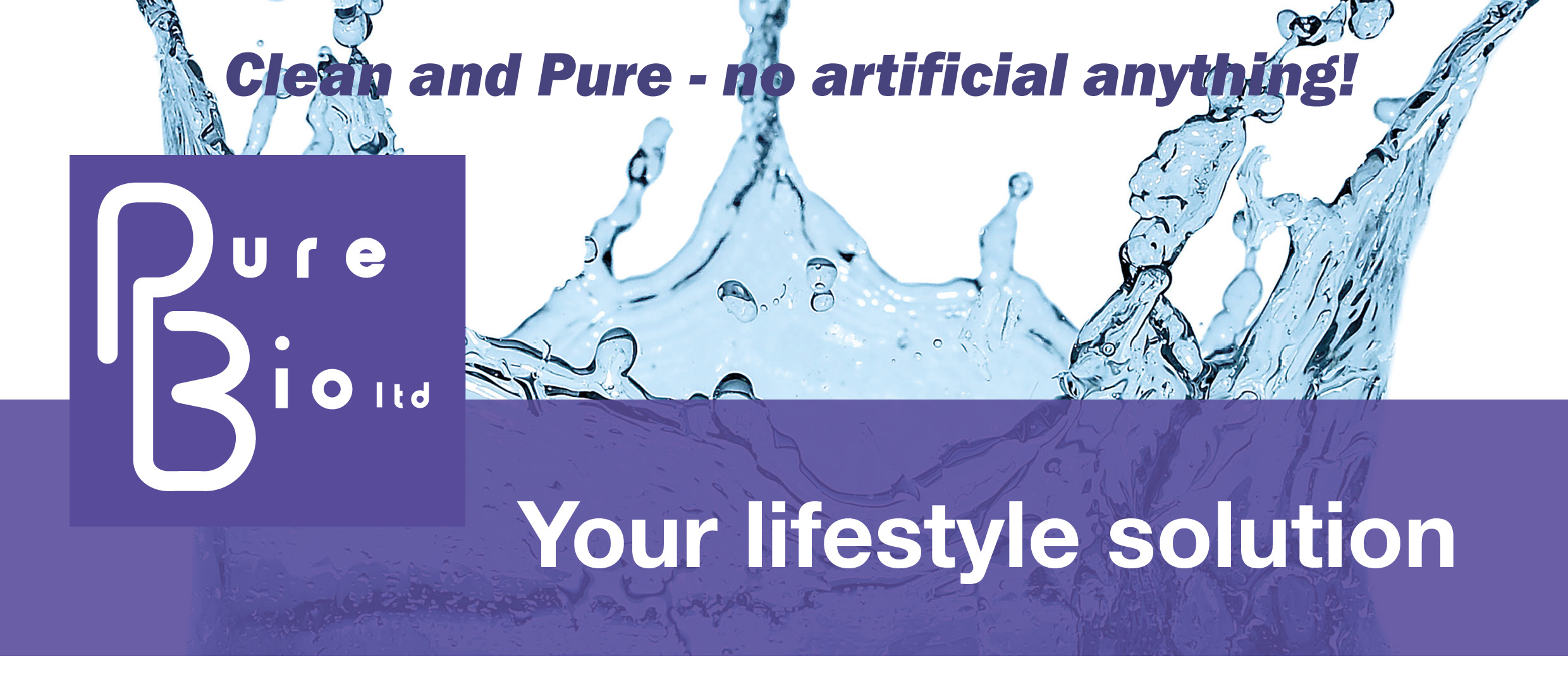 NEW YEAR MESSAGE FROM PURE BIO:
As we head into 2022, we would like to take this opportunity to wish you all a year that brings good health and positive change.
We are, as ever, extremely grateful for the your custom and support during 2021 - which proved to be another year with so many challenges for us all.
Rest assured that we remain committed to providing you with the very best products and service through 2022.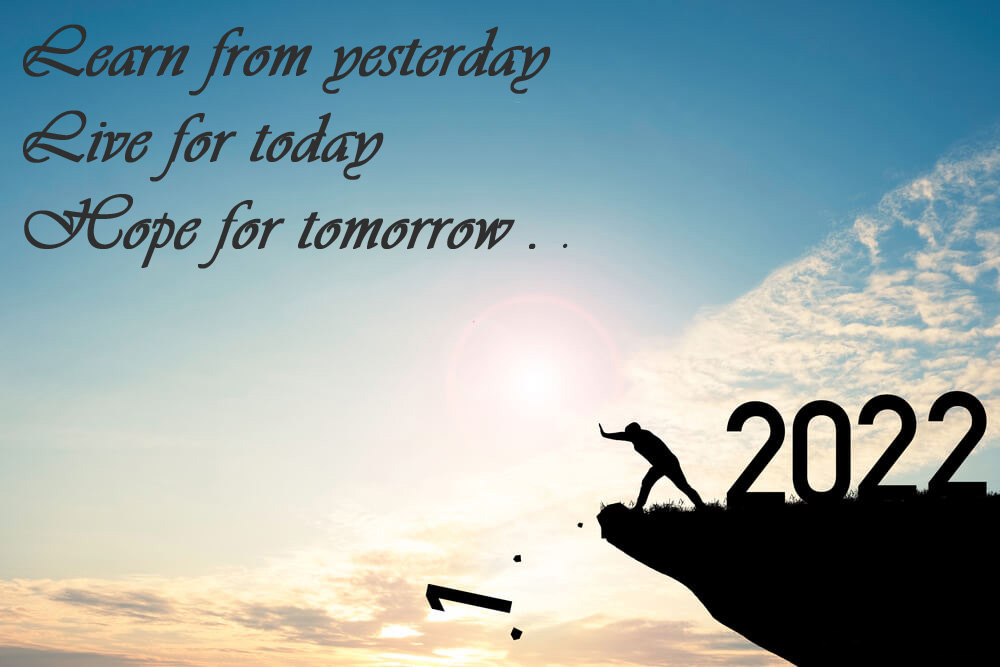 ---
WHAT OUR CUSTOMERS SAY ABOUT PURE BIO:
"I just wanted to contact you to say thank you so much for your fantastic customer service. It's so refreshing to hear a friendly and polite voice on the phone and nothing is ever too much hassle! The delivery is efficient and staff really helpful. In these days where everything is so fast and furious and technology based, often customer service is forgotten. So I just wanted to say thank you for what you do so well! Keep doing what you are doing!" LY
We are always grateful to hear from our customers about our products and services, as we are constantly striving to optimise your experience with us!
If you would like to leave feedback, please click HERE
---
NEW PRODUCTS LAUNCHED BY PURE BIO!
1) ONE Multivitamin with Iron by Pure Encapsulations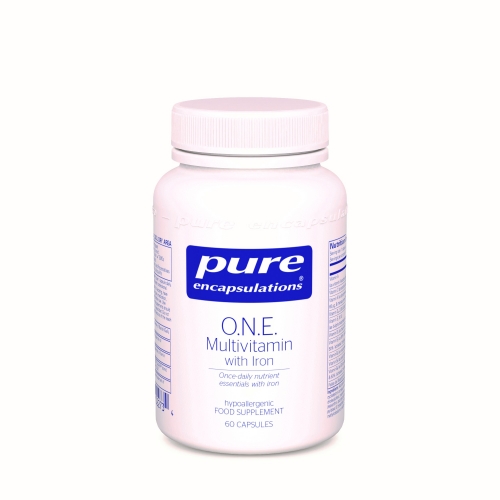 We are pleased to announce the launch of this new Pure Encapsulations product.
This is a once-daily formula providing vitamins A, B, C, D, E and K in highly bioavailable forms; along with active forms of B vitamins including folate as 5-methyltetrahydrofolate (5-MTHF), the universally metabolized and biologically active form of folate.
O.N.E. multivitamin provides 16mg of iron in a highly absorbable form, providing the daily recommended intake of iron. It also provides sustained-release water-soluble CoQ10 as well as the carotenoids lycopene, lutein and zeaxanthin; and 2000 IU of vitamin D3 in each vegetarian capsule.
This product is free of gluten, soy and dairy; and is suitable for vegetarians.
For full details and to order, click HERE
---
2) Lactobacillus Acidophilus by Pure Bio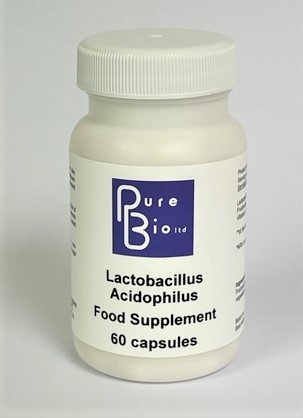 Lactobacillus Acidophilus is a naturally occurring, beneficial bacteria, which promotes a healthy intestinal tract. This product contains the unique DDS-1 strain of Lactobacillus Acidophilus. Human trials show it can survive its passage through the stomach and make it through to the gut where it can then colonise.
Each capsule provides 4 billion viable organisms at the time of manufacture. It is also blended with the prebiotic fructooligosaccharide (FOS) for optimum absorption.
Lactobacillus Acidophilus is free of gluten, soy and dairy
; is GMO free and kosher;
and is suitable for vegetarians and vegans.
For full details and to order, click HERE
---
3) Saw Palmetto Berry by Viridian
We are now stocking Saw Palmetto Berry by Viridian.
Viridian's Saw Palmetto contains berry extract, standardised to 45-50% free fatty acid sterols, with whole Saw Palmetto berry powder in a base of alfalfa, spirulina and bilberry.
The fruits of saw palmetto are enriched with fatty acids and phytosterols that evidence suggests could help shrink an enlarged prostate (BPH) and/or ease the urinary symptoms it causes.
This product is free of gluten, soy and dairy; and is suitable for vegetarians and vegans.
For full details and to order, click HERE
---
4) l-Phenylalanine 500mg by Pure Bio
We have launched a new Pure Bio Product - L-Phenylalanine 500mg.
L-Phenylalanine is an essential amino acid and therefore cannot be synthesized by the body. It is a precursor to tyrosine, which converts to the neurotransmitters norepinephrine, epinephrine, dopamine and tyramine. These amino acids can affect mood, attention and working memory. Tyrosine is also necessary for the production of thyroxine.
Phenylalanine crosses the blood brain barrier and can have an impact on the levels of serotonin.
The product is free from gluten, yeast, wheat, soya, dairy, sugar and is excipient free. It is suitable for vegetarians and vegans.
---
5) Molybdenum liquid by Pure Bio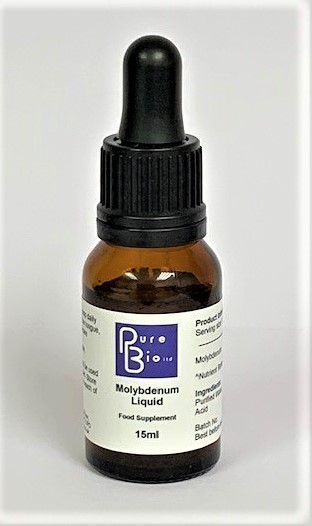 We have launched a new Pure Bio Product - Molybdenum Liquid 15ml.
Pure Bio's Liquid Molybdenum is prepared in a purified water base. Each drop contains 200mcg of molybdenum (as sodium molybdate).
Molybdenum supports sulphur amino acid metabolism, which prevents the build-up of sulphites and toxins in the body.
This product is suitable for vegetarians and vegans.
---
6) Organic Pine Bark Extract by Viridian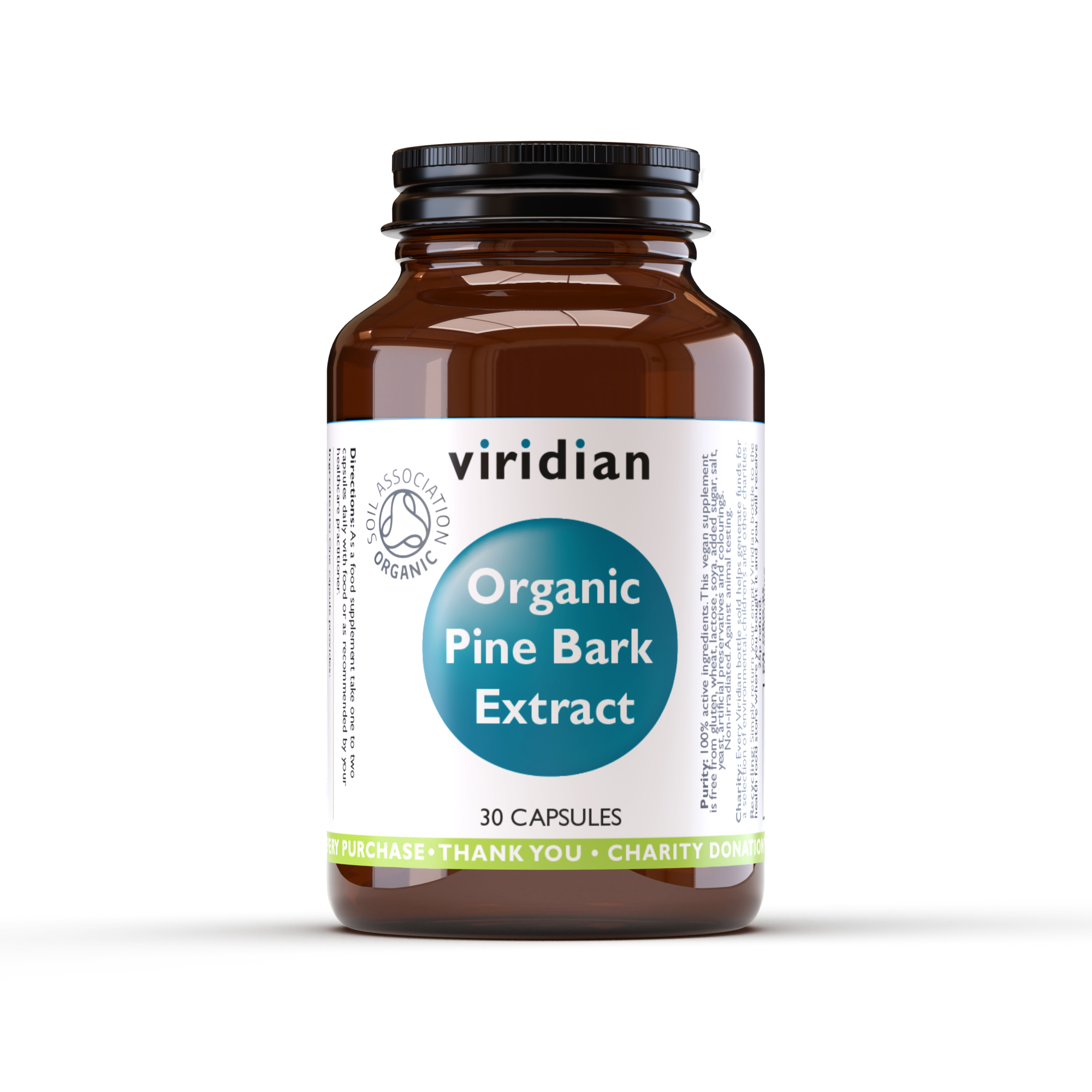 Pine bark extract is naturally rich in oligomeric proanthocyanadins (OPCs), flavonoids and low in tannins.
Viridian's Organic Pine Bark Extract is derived from Scots Pine (Pinus Sylvestris) grown in the forests of Finnish Lapland. The wild pine trees are certified organic by the Soil Association.
Viridian Pinus sylvestris contains 28 phenolic compounds and is standardised to 65-75% OPCs.
For full details and to order Organic Pine Bark Extract, click
HERE
---
7) PureDefense by Pure Encapsulations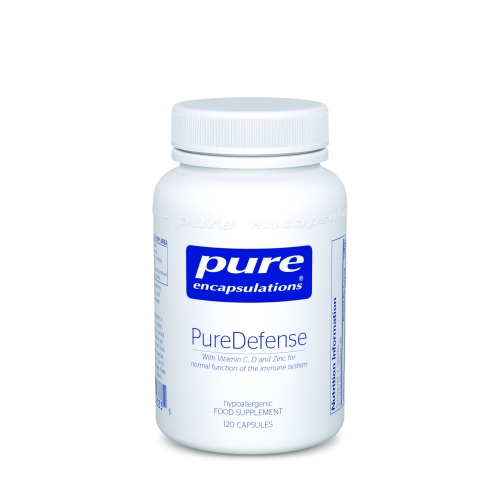 PureDefense is a specific blend of nutrients and plant extracts, including Vitamin C, D and Zinc, all of which contribute to the normal function of the immune system.
This product also contains n-acetylcysteine (NAC), EpiCor® dried yeast fermentate complex, Elderberry fruit extract and quercetin.
For full details and to order, click HERE
---
8) High Potency EPA/DHA Omega 3 by Pure Bio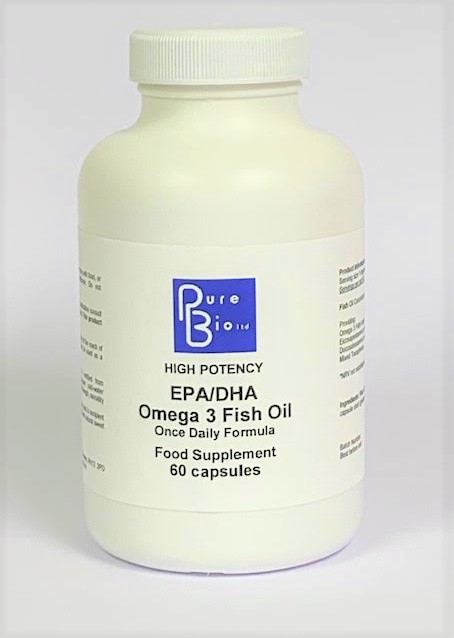 Pure Bio High Potency EPA/DHA Omega 3 fish oil (once daily formula).
Pure Bio's High Potency EPA/DHA provides a total of 1,040mg of Omega 3 fatty acids in each softgel. The fish oil is produced through a sophisticated five-stage purification method to prevent oxidation reactions, resulting in a pure, concentrated fish oil that is then tested for strength, rancidity and environmental contaminants.
---
9) Colostrum with Proflora by Pure Bio
Pure Bio's Colostrum with Proflora is a blend of extremely high quality bovine colostrum, together with Lactobacillus acidophilus and Bifidobacterium.
Colostrum is a naturally high source of LACTOFERRIN containing around 7 times more than is found in milk; and is designed to naturally build the gastrointestinal and immune system.
The colostrum is harvested from European grass-fed A2 cows and has a guaranteed 30% IgG content.
---
10) Nattokinase by Pure Bio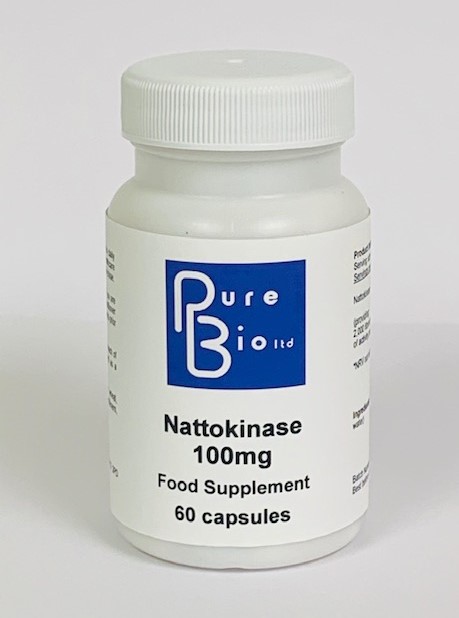 Pure Bio's Nattokinase is a fibrinolytic enzyme which is extracted and purified from Japanese natto.
Nattokinase has been shown in multiple research studies to be a promising alternative in the prevention and treatment of cardiovascular diseases, due to its natural blood-thinning effects.
Specific uses for Nattokinase include high blood pressure, stroke, deep vein thrombosis (DVT), atherosclerosis, peripheral artery disease and poor circulation.
---
GIFT VOUCHERS AVAILABLE FROM PURE BIO:
Did you know that we sell Gift Vouchers, which can be used against the purchase of any of our products, from supplements to soap to socks?!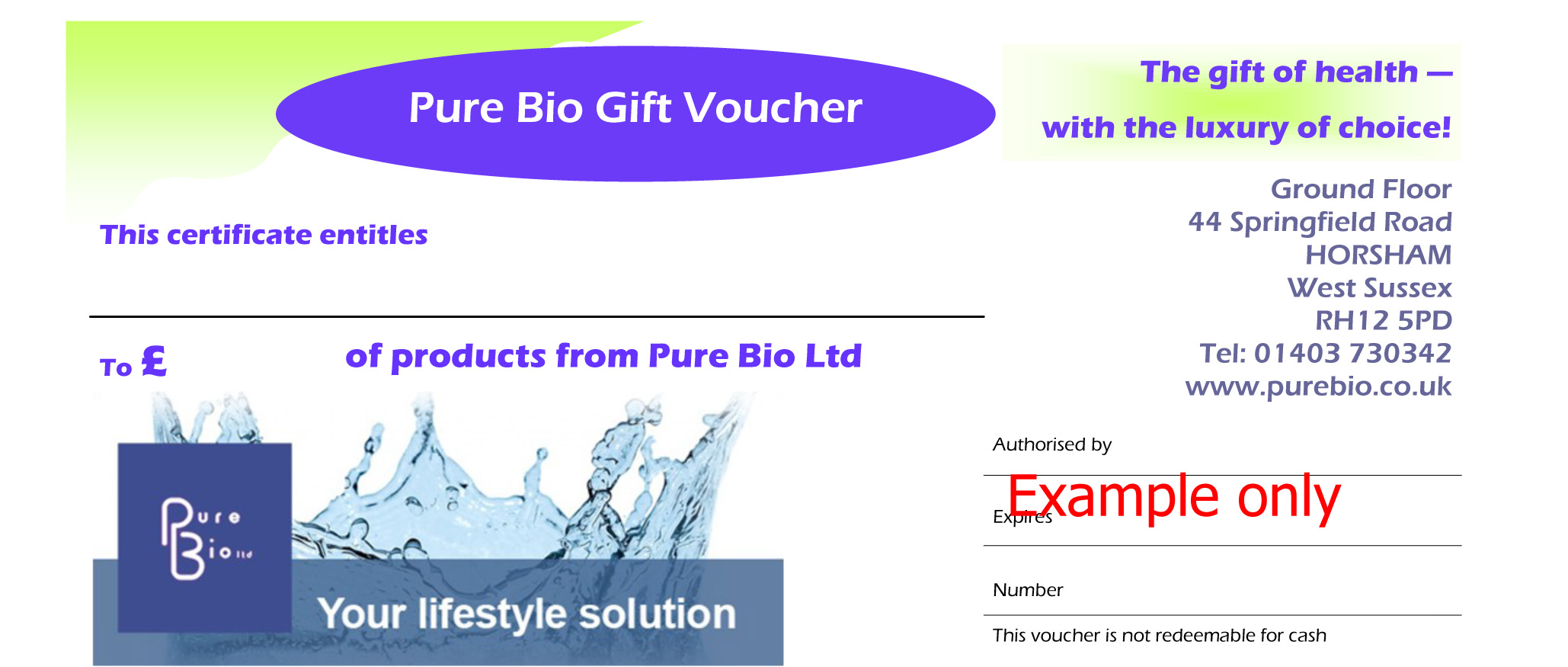 The vouchers can be purchased in denominations of £5, £10 and £20.
Why not give the gift of health, with the luxury of choice! Click here for full details.
---
WE HAVE SWITCHED TO BIODEGRADABLE PACKAGING
As part of our commitment to environmental sustainability, since November 2019 we have switched to a paper bubble wrap alternative within all of our packaging. It is produced from 100% recycled paper and is also 100% recyclable. For full details please click HERE
---
__________________________________________________

We are authorised stockists of VIRIDIAN - a leading brand of ethical supplements. A comprehensive range of products can now be purchased online at any time, as well as being available in our shop during normal business hours.
Click HERE to browse the range!
LOOKING FOR A VIRIDIAN PRODUCT THAT YOU CAN'T FIND ON OUR WEBSITE?
Whilst we do not stock the full range of products from Viridian, we are happy to order in non-stock items for our customers.
So if you can't find what you're looking for - please call or email us and we will be happy to help!
---