We are privileged to be stockists for Viridian - a leading brand of ethical supplements.
FEBRUARY 2019 - Viridian is the World's First Certified Palm Oil Free Vitamin Company!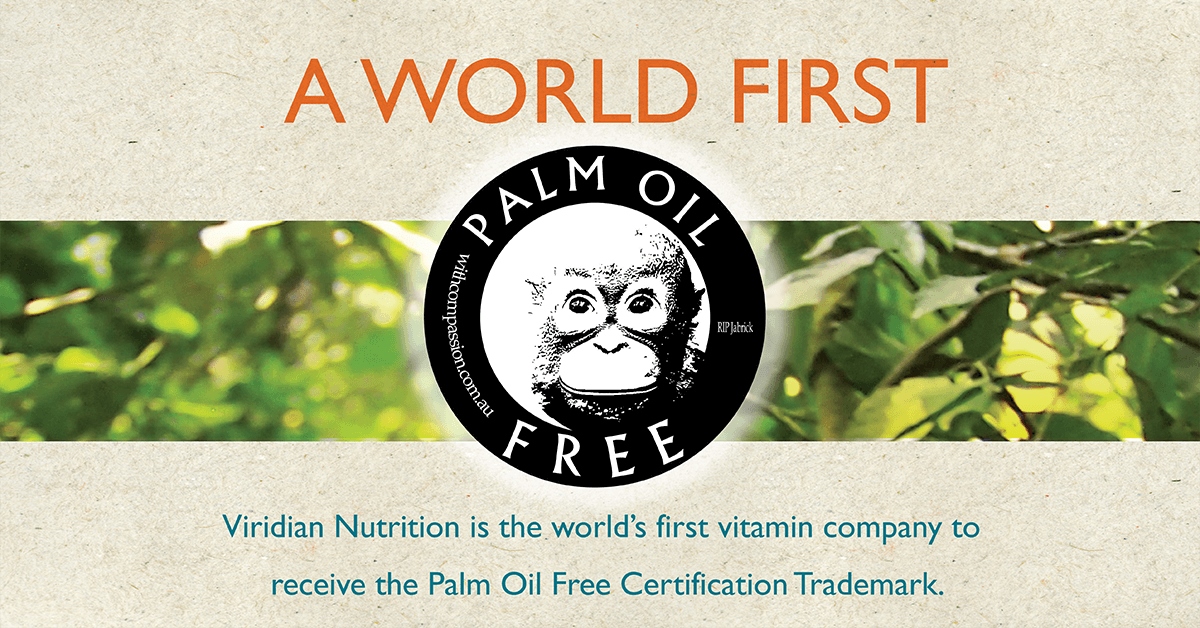 To read the full Viridian blog please click here
The Viridian Nutrition range of 180+ award-winning products includes vitamins, minerals, herbs, nutritional oils, speciality supplements, tinctures and balms. All are free of magnesium stearate, stearic acid, shellac, talc or colourings and more than 40% of the Viridian Nutrition range is certified organic by the Soil Association.
Viridian are passionate about:
• 100% active ingredients
• No additives of any form
• UK manufacture
• Green business practices
• Supporting the community via the Viridian charity donation programme
• Organically sourced ingredients
• Non-GM
• Non-irradiated
- making them the perfect choice for purity, efficacy and environmental consciousness!